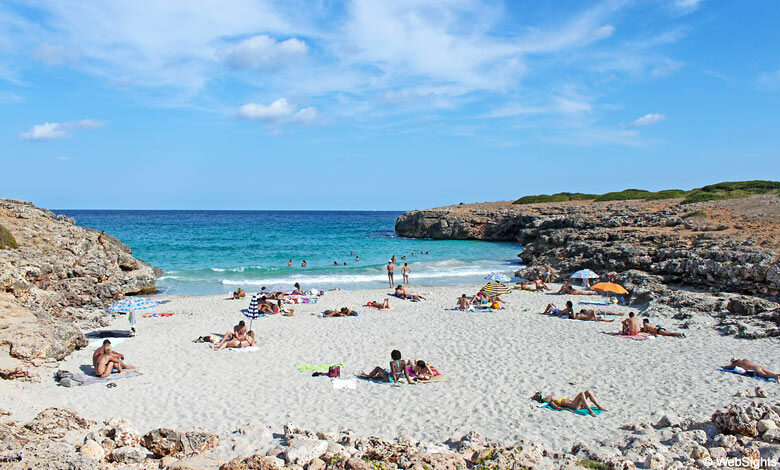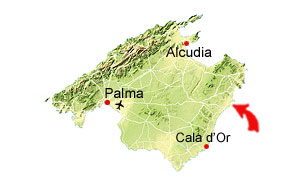 The little and peaceful town of Cala Morlanda is situated between S'Illot and Porto Cristo on the east coast of Mallorca.
Cala Morlanda has its own pebble beach, but just a little south of the town you will find the lovely sandy beach Caló d'en Rafelino.
The beach in general
Caló d'en Rafelino is a secluded beach 3-5 minutes of walk from the southern part of Cala Morlanda.
The sand is almost white and the water is very clear. From above the water is turquoise and there are low cliffs on both sides of the beach.
Caló d'en Rafelino is not very well known and therefore not very frequented. Note that the beach has no facilities. Parking can best be done at 'Avinguda del Llop' in the southern part of Cala Morlanda. From there you wil only have to walk 300-400 metres in rugged terrain.
Child friendliness
The space for playing is limited on the little beach and there are no facilities. Average water detph.
Water sports
None.
Beach restaurants
None.
Resorts nearby
Cala Morlanda is a small and peaceful town with no large hotels but some private apartments for rent. Restaurants can be found in nearby S'Illot.
---
Caló d'en Rafelino map
Caló d'en Rafelino is in the left side of the map. In the upper right corner you can spot the outskirts of Cala Morlanda. S'Illot is located further to the north-west.