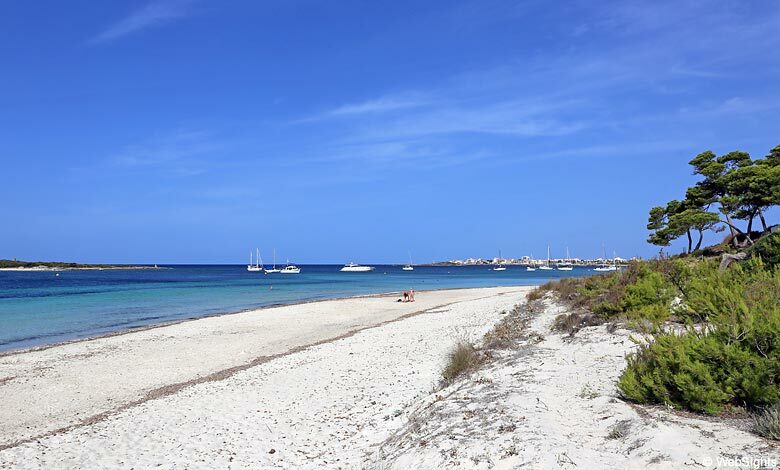 There are few holiday towns on the southern coast of Mallorca, but there are plenty of beautiful, natural beaches. One of these is Es Carbó, which is found south-east of the holiday town Colonia Sant Jordi.
The easiest way to get to Es Carbó is along the coast from Colonia Sant Jordi. With a few kilometres to cover, you can expect to spend 30-35 minutes getting there.
An overview of the beach
Es Carbó is a truly natural beach with sand, water, and trees as far as the eye can see. This is the ideal place to sit back and relax with a good book or something of the likes.
The beach is 1.4 km long, so there's plenty of space for everyone. Behind the beach, there are gorgeous sand dunes with different plans, shrubs, and trees. On the beach itself, there's usually seaweed as this isn't removed at Es Carbó.
There are no amenities, so you won't be met with sun loungers or toilets. Remember to bring enough water and maybe an umbrella to give yourself a little shade.
A few hundred metres into the water, you'll see the small island of Isla Moltona. Experienced swimmers will be able to swim out here. There are numerous small boats anchored on either side of the island.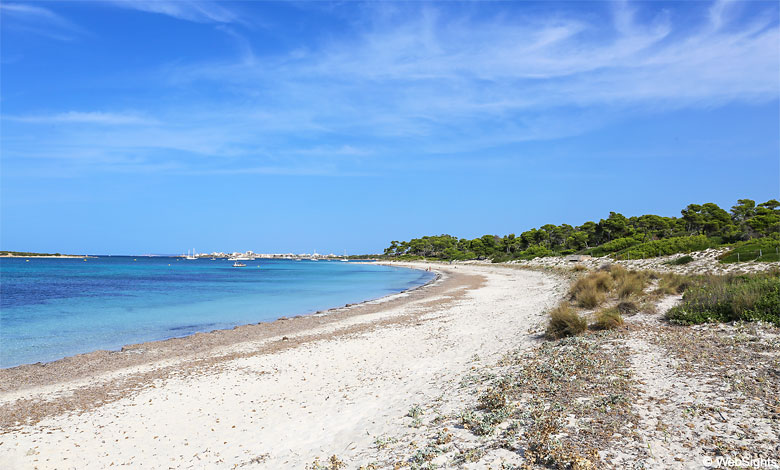 Child-friendliness
Once the children have made it to Es Carbó, the beach is incredibly child-friendly. The beach offers fine sand, shallow waters, and only the occasional wave.
Water sports
There are no water sports at Es Carbó, but there is plenty of peace and quiet.
Beachside restaurants
As there are no buildings by the beach, it goes without saying that there are no beachside restaurants. The nearest beach bar is on Es Dolc beach. This is 1.5 km away, in the direction of Colonia Sant Jordi.
Holiday towns in the vicinity
The nearest holiday town is Colonia Sant Jordi, which is the biggest holiday town on the south coast of Mallorca. This lovely town offers a slower pace of life than that of the more popular towns like Port d'Alcudia and Palma Nova.
---
Map of Es Carbó
Es Carbó is located on the bottom right of the map. In the top left corner, you can see the holiday town of Colonia Sant Jordi.