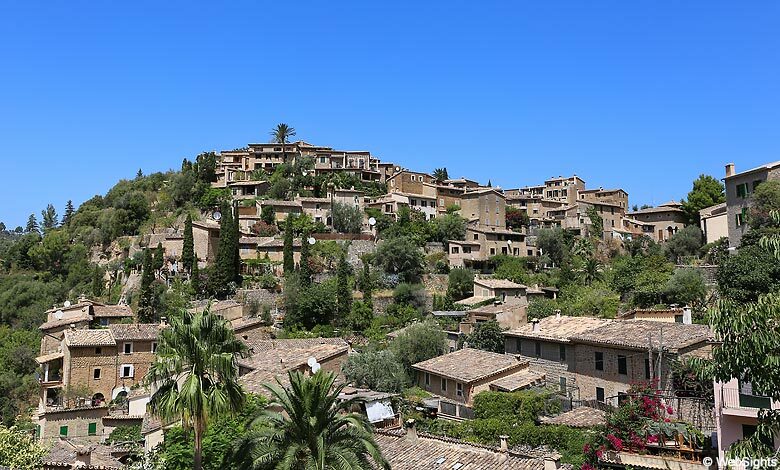 The idyllic mountain village of Deià is called by many as Mallorca's most beautiful city. The surroundings are also unique, with the Serra de Tramuntana mountainrange in the background and stunning views of the Mediterranean Sea in several places in the city.
Deià is characterized by the charming winding streets with traditional small ochre-colored stone houses and small green gardens. It is clear from the houses, galleries and modern shops that prosperity is higher in Deià than in many of the surrounding mountain villages.
The prosperity is due to the fact that Deià is an old artist's enclave that already in the late 1800s attracted artists, writers and musicians. It really took off when the English writer and poet Robert Graves moved to Deia in 1932. It helped attract additional artists and after the death of Robert Graves in 1985 his house on the outskirts of Deià was remodeled to a museum.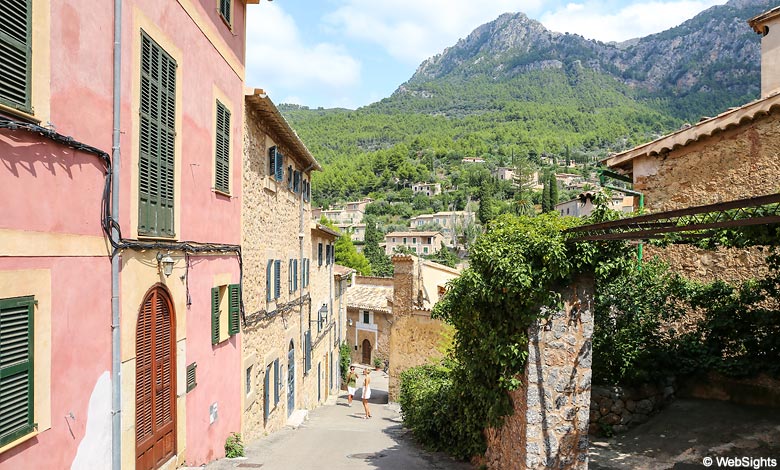 The list of international celebrities who have lived or vacationed in Deià is long. Several of them have stayed at the luxury Belmond La Residencia hotel, including Princess Diana, Kate Moss, Gwyneth Paltrow and Robbie Williams. The hotel was owned by the rich man Richard Branson for a number of years. Others have their own house in the area, not least the actors Michael Douglas and Catherine Zeta-Jones.
Whether you come across any celebrities, Deià is a nice city to stroll around in. When hunger strikes, Deià has a good offering of great restaurants. Best known is the restaurant Es Racó d'Es Teix, which for many years has had a Michelin star (remember to book a table in advance). Other good restaurants include the tapas restaurant El Barrigon Xelini and the legendary fish restaurant Ca's Patro March on the Cala Deià beachside. See our Top 10 of best restaurants in Mallorca.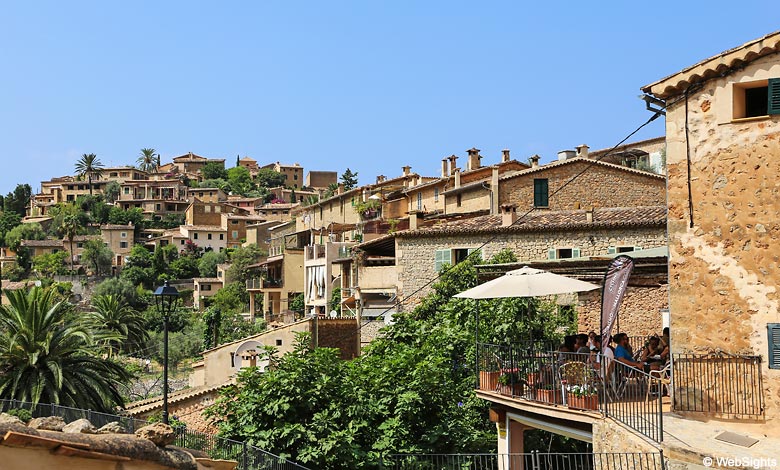 Cala Deià beach is the obvious place to visit. An enchanting little bay with a nice pebble beach and two restaurants. It is possible to drive there by car, but why not walk the beautiful paths and stairs down to the beach? It's a nice walk of about 30 minutes and then the cold refreshments down by the beach will taste extra good.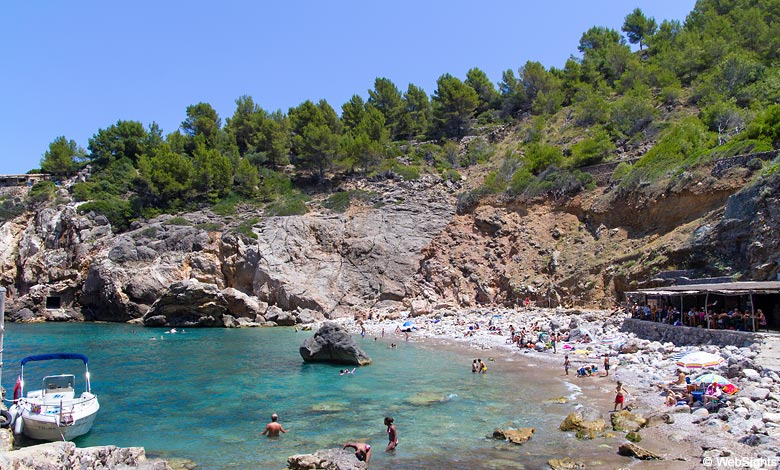 If there's time, take a stop in Valldemossa, another enchanting mountain village in Mallorca. The distance between the two cities is only 11 km.
---
Our video from Deià – follow us on Youtube
---
Deià map