Beaches on the west Coast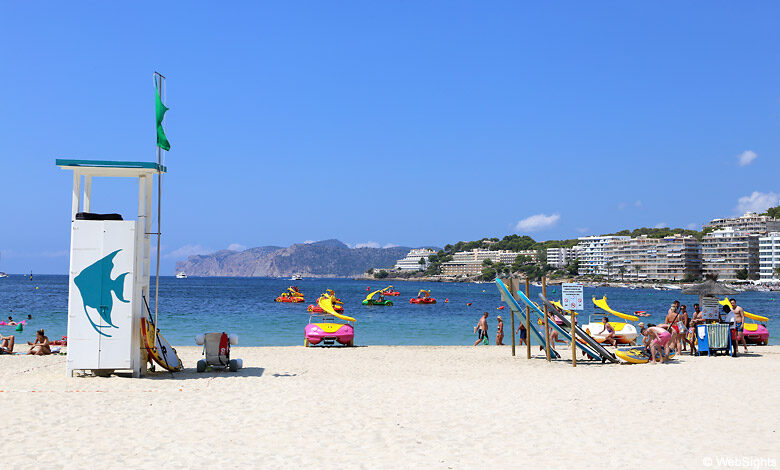 On the west coast of Mallorca there are a number of large holiday resorts, and several of them each have their own specialty.
The two main holiday towns are Palma Nova and Magaluf. Palma Nova is a very family-friendly town with three beautiful beaches and many activities. Following on from Palma Nova is Magaluf, which is undoubtedly the largest party town in Mallorca. Here, young people from all over Europe meet to enjoy the sun, dance and party until the bright morning. Due to the young audience, the beach in Magaluf Mallorca has the widest offering of water sports.
Two of the most exclusive holiday towns are also located on the west coast. Port d'Andratx is known as Mallorca's most exclusive city, but ironic enough does not have a good beach. If you want to go to the beach, it will most often be at the beautiful beach of Camp de Mar a few kilometers away. Other exclusive holiday towns in the west of Mallorca are Illetas and Portals Nous, the latter being home to some of Mallorca's best restaurants. Illetas has several good beaches, while Portals Nous has one lovely sandy beach.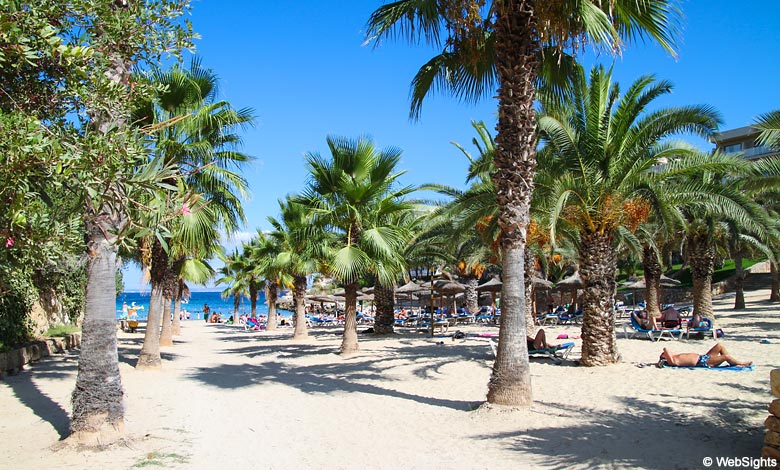 If you live in one of the major resort towns and want to visit a smaller beach nearby, Cala Falcó and Cala Vinyes are the obvious ones. Both are very nice beaches, and both are relatively easy to get to by car. Those who like a longer excursion should drive across the Serra de Tramuntana mountain range and visit towns such as Port de Sóller, Deia or Valldemossa. Here there is a further distance between the beaches, but Cala Deia's pebble beach (pictured below) is absolutely stunning – as is the restaurant overlooking the bay.
With so many tourists in the south-west of Mallorca, it is not surprising that there are many major tourist attractions. The main attraction is Western Water Park, which combines a huge water park with a western city. Marineland is also popular, here there is more focus on different shows with dolphins, sea lions and parrots. A different attraction is Pirates Adventure, Mallorca's biggest show with many different attractions like dance and acrobatics.
---
Map of western Mallorca