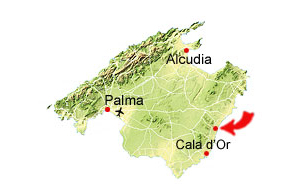 Cala Varques is located between the towns of Porto Colom and Porto Cristo.
The beach in general
Cala Varques is a quiet and unspoilt beach. It is situated inside a beautiful cove, which is surrounded by low cliffs and forest.
The quite shallow sea has a wonderful deep turquoise colour which contrasts beautifully against the fine white sands. There are no services at all on Cala Varques. Remember to bring plenty of food and drinks.
From time to time naturists visit the beach. Especially the smaller beach a little south of Cala Varques.
From MA-4014 you turn into a gravel road. At the end of this road you park the car and follow a path through the forest to the beach (some 15 minutes).
Child friendliness
Cala Varques is very child friendly. Fine sand and a shallow sea.
Watersports
No watersports, but the conditions for snorkelling are good.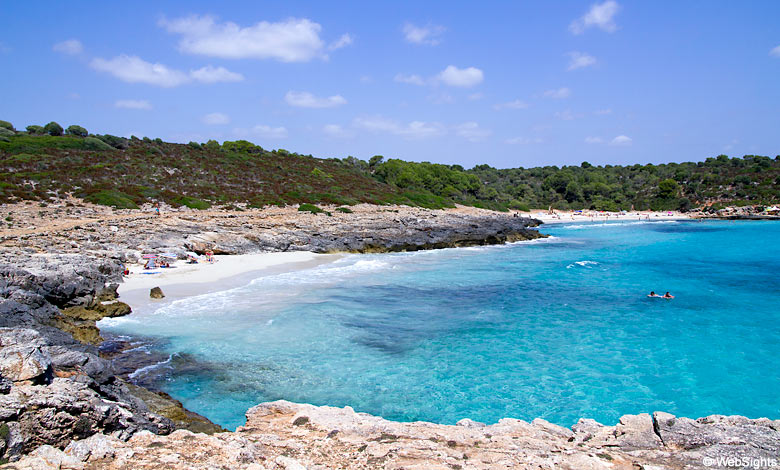 Beach restaurants
None. Sometimes locals sell refreshments, but do not depend on it.
Nearby resorts
The closest towns are Porto Colom and Porto Cristo. However, both are more than 10 kilometres away from Cala Varques.
---
Cala Varques map
The unspoilt beach of Cala Varques is located deep inside a beautiful bay. A little south of Cala Varques you will find a small beach which is very popular among naturists.