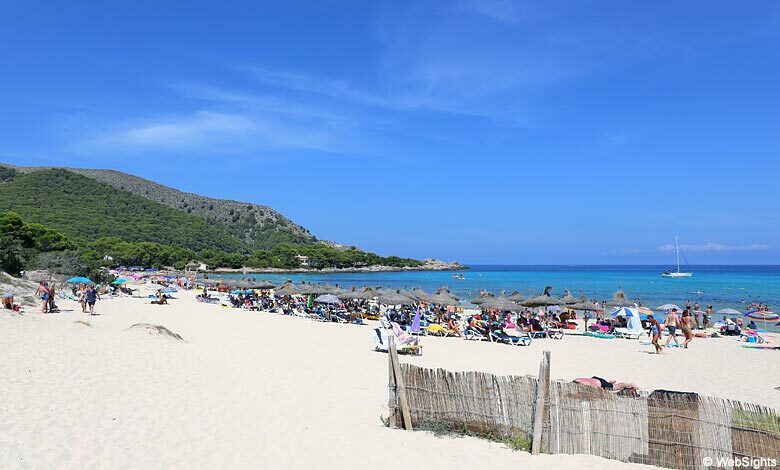 Cala Agulla is located on the Artá peninsula due north of the holiday town of Cala Ratjada, making it one of the easternmost beaches on Mallorca.
The beach in general
Cala Agulla is a wonderful beach and its breath-taking position, nestled between forests and mountains, makes it a proper natural beach.
The beach is about 500 metres long and 50 metres wide. It offers bright, fine sand and clear water with a gorgeous blue and turquoise hue.
Cala Agulla is quite popular and the sun loungers tend to be sold out in July and August. That said there's usually plenty of space on the sand. The beach also offers amenities like showers, toilets, and lifeguards. Paid parking is available in close proximity to the beach. One parking spot costs around 5 euro per day, but your car will be parked in the shade.
Child-friendliness
The water is reasonably shallow and its sand is great for playing in. That said it does get busy during the high season.
Water sports
The centre for water sports on the beach offers a variety of fun water-based activities.
Beachside restaurants
There are three beach bars spread out across the beach as well as a restaurant. If that selection isn't quite extensive enough, you can find even more restaurants in Cala Lliteres, 200 metres from the beach.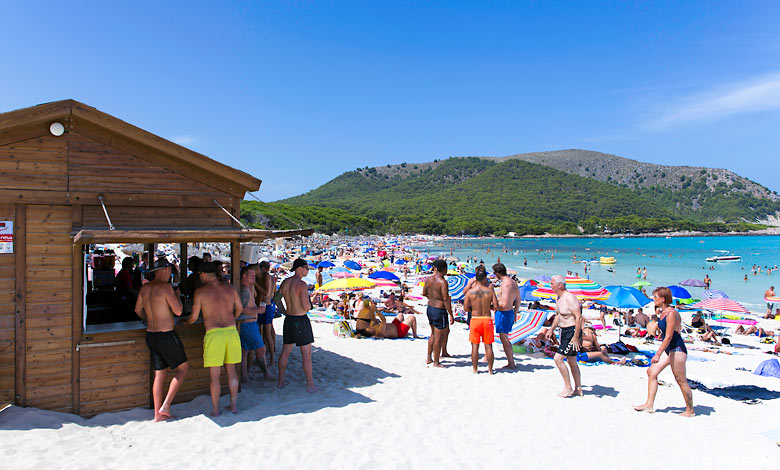 Cala Ratjada resort
Cala Agulla is close to Cala Lliteres, which has practically merged with Cala Ratjada. The beach is just over one kilometre from Cala Ratjada town centre.
Cala Ratjada is one of the most picturesque holiday towns on the island of Mallorca and it's become a popular destination for Scandinavian tourists. The town is built up around a lovely harbour area, complete with a coastal promenade that leads straight down to Son Moll beach. The shops in the town centre are a cut above the typical tourist shops Mallorca has to offer
---
Cala Agulla video
---
Cala Agulla map