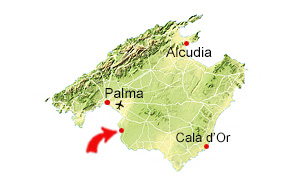 Puig de Ros is located in the southern part of Mallorca, approx. 20 kilometres southeast of the capital, Palma de Mallorca.
The beach in general
Puig de Ros is not an ordinary beach as it does not have any sand, sun lounges or sunshades. However, the natural surroundings are quite spectacular.
A relatively steep path leads to an area with low rocks; some of them are flat enough to lie on. The water also has an area with flat rocks and this almost works as a pool with shallow water. The water is completely clear, and high waves are a seldom sight.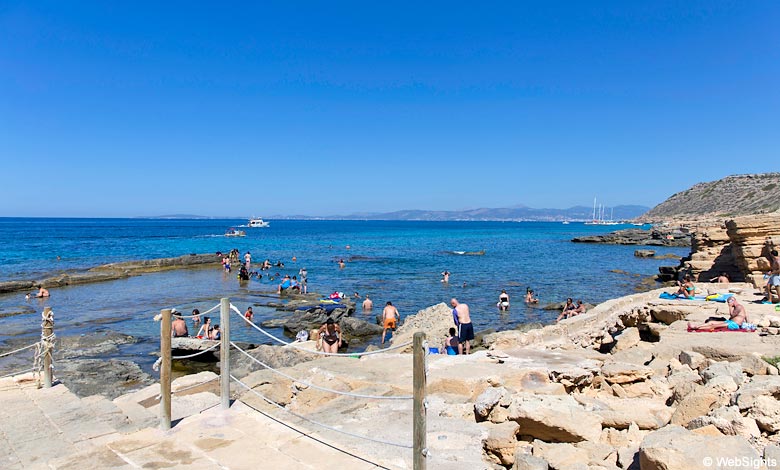 There are no facilities at Puig de Ros. However, it is possible to rent a sun lounge at the Mhares Sea Club, which lies above the beach. The club has many facilities, including a restaurant and a swimming pool.
You can park along the road or in the paid parking area at the Mhares Sea Club.
Child-friendliness
Rocky beaches are usually not very child-friendly, but at Puig de Ros, there is a pool-like area where the children can splash around.
Water sports activities
There are no water sports activities at Puig de Ros, but a few diving schools have trips to the area, so it is not uncommon to see a group of divers.
Beach restaurants
Above the beach, you will find the Mhares Sea Club, where it is possible to have lunch and dinner. Access is only allowed for persons over the age of 16.
Nearby holiday resorts
Puig de Ros is a small holiday resort in itself. The town has gradually become connected with the other two small holiday resorts Maioris Decima and Sa Torre. There are also several hotels in the area and a fine selection of restaurants.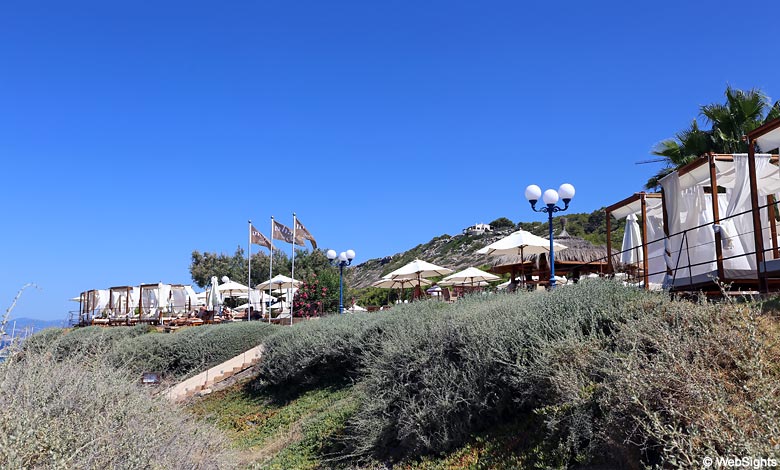 The town also has a large supermarket and a few small tourist shops.
Just west of Puig de Ros, you will find the nice 18-hole golf course Golf Maioris. A bit further to the south in Badia Blava, you will find the Sitt Sport Center with a fitness centre and six tennis courts.
---
Puig de Ros map
The beach and the Mhares Sea Club are on the left side of the map. The town Puig de Ros is on the right side.