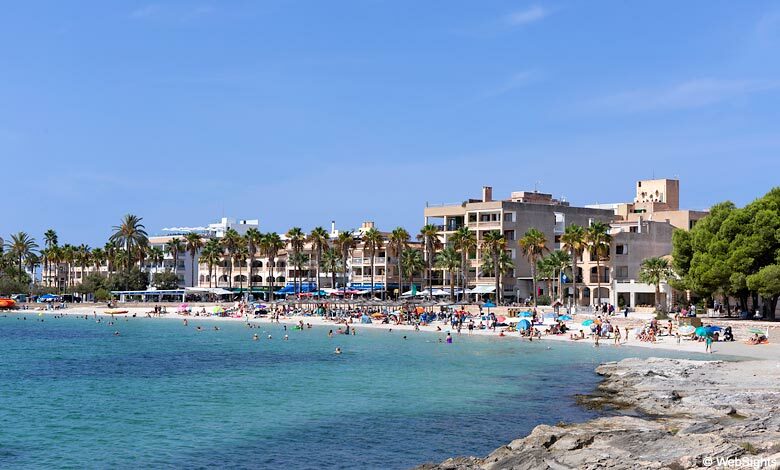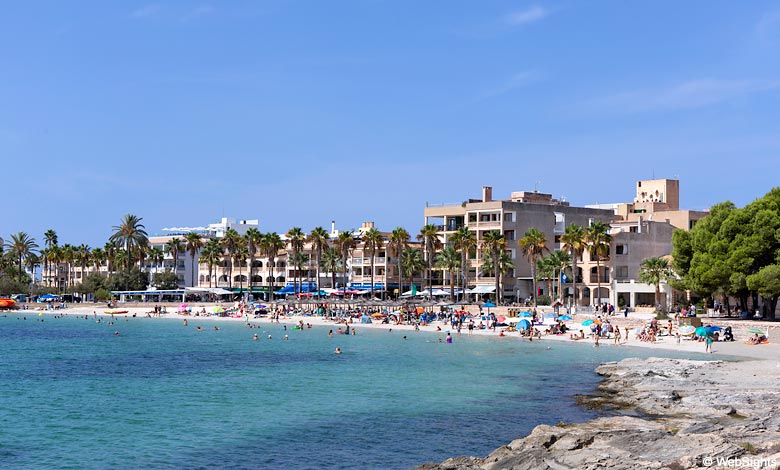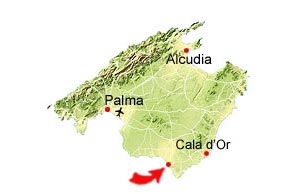 Colonia Sant Jordi is situated close to the southern tip of Mallorca, Cap de Ses Salines.
The beach in general
The beautiful Platja d'es Port, or Es Port, is located next to the marina and fishing port of Colonia Sant Jordi.
The beach is 155 meters long and 30 meters wide. Behind the beach there is a promenade with a few shops, restaurants and palm trees. Es Port has fine, almost white sand and very clear water. It is possible to hire sun loungers and parasols at the beach.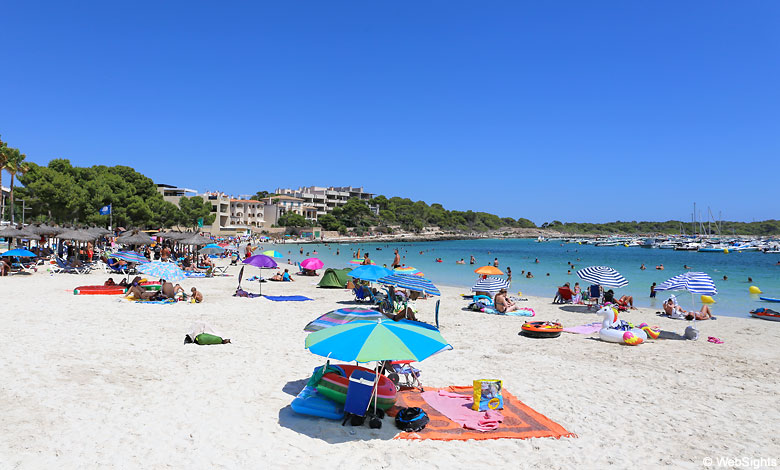 The car can be parked in the streets behind the beach or on the nearby car park.
Child friendliness
Fairly shallow water and space for playing make this a good beach for children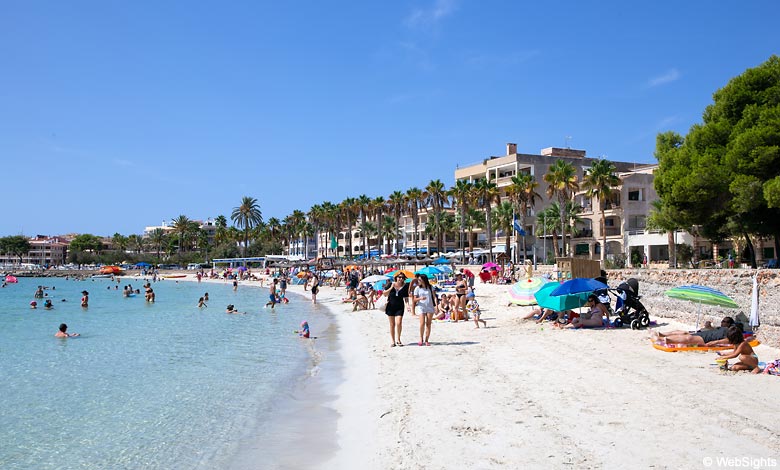 Water sports
Different kinds of small motor boats and pedal boats for hire.
Beach restaurants
A good selection of restaurants/cafés is found along the beach promenade and in the area close to the beach.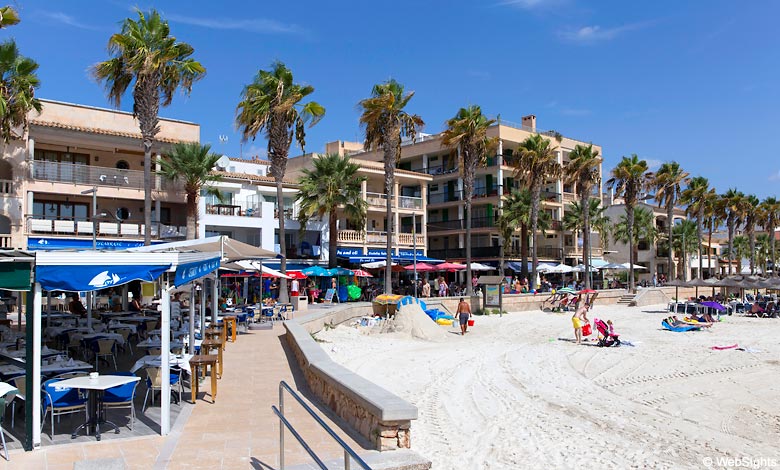 The resort Colonia Sant Jordi
Colonia Sant Jordi is a very quiet holiday resort with a lot of wonderful beaches close by. Not many tour operators have included Colonia Sant Jordi in their catalogs, hence most of the tourists staying here are independent travellers.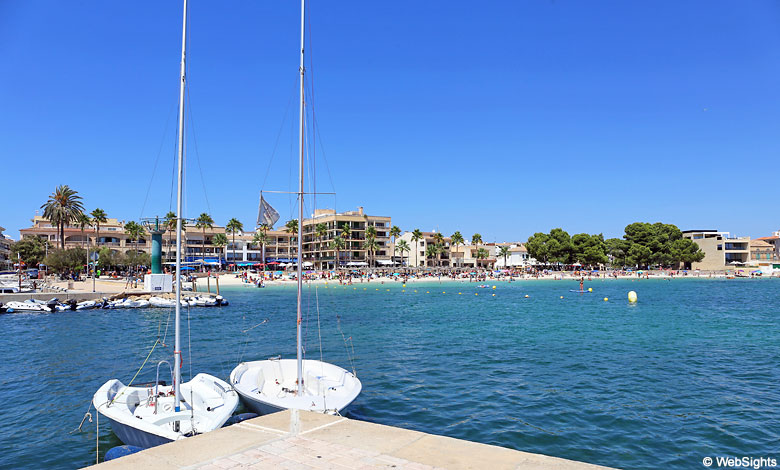 The original fishing harbour still exists and from here a small ferry sails to the small island of Cabrera (Goat Island). Here you find a wide variety of flora and fauna and protected species of birds and reptiles. The boat trip takes about an hour.
---
Colonia Sant Jordi map
Es Port is situated next to the harbour in Colonia Sant Jordi. To the east you will find Es Dolc. To the north there are several unspoilt beaches, including the best known beach in Mallorca, Es Trenc.