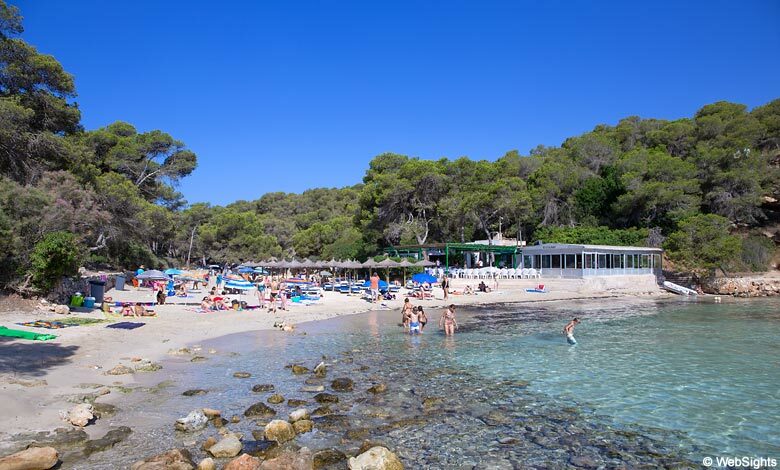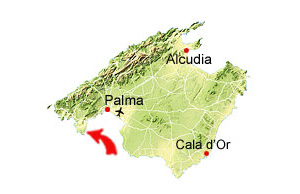 Portals Vells is located in the southwest of Mallorca, just a few kilometers south of the major resorts of Magaluf and Palma Nova. The distance to Palma de Mallorca is 22 km.
The beach in general
The bay at Portals Vells hides three small but lovely beaches, each of which has its own character.
Portals Vells I is the largest of the three beaches. The beach has fine light sand and is surrounded by beautiful pine trees. The water is clear and inviting, and in the beautiful bay in front of the beach there are often many yachts at anchor.
It is possible to rent sunbeds and umbrellas. Toilets are available and free parking is available close to the beach.
On weekends many local residents go here, probably because it is one of the quieter beaches in the area. The other two beaches in the bay are called Platja del Mago and Playa del Rey. The entire bay is also protected by the authorities, especially because of the rich bird life.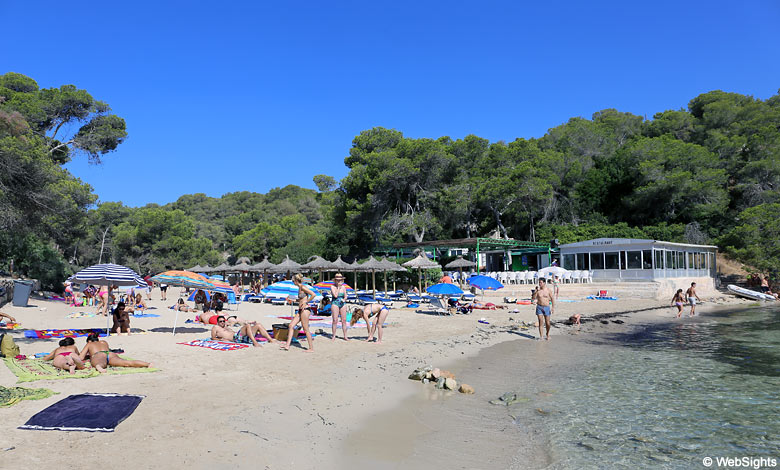 Child friendliness
The beach is reasonably shallow and there is usually plenty of room to play. So, all in all a good beach for families with children.
Water sports
There are no water sports, but the beautiful bay in front of Portals Vells is a really good place to snorkel.
Restaurants by the beach
There is a large restaurant called Es Repós on the left side of the main beach. Here food can be enjoyed while overlooking the beautiful beach and bay.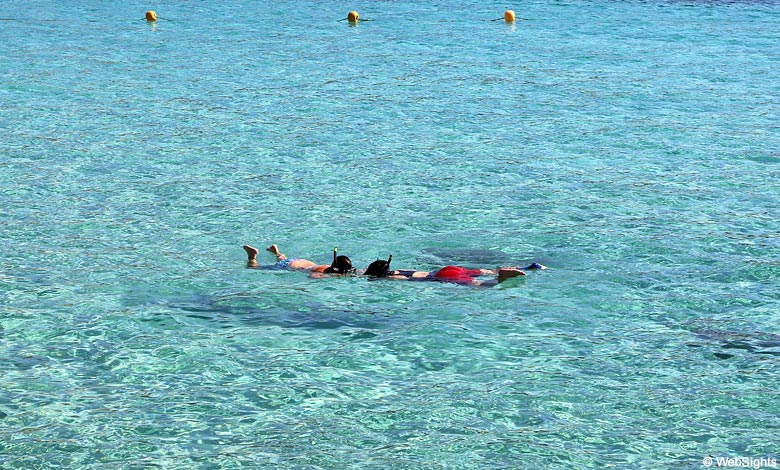 The resort town of Portals Vells
Portals Vells is a small village with less than 50 permanent citizens and no hotels. If it weren't for the beaches, few people would have heard of the place.
The nearest major city is Sol de Mallorca, where there are many private holiday homes. As one of the island's few resorts, Sol de Mallorca does not have a good beach of its own, so the beaches of Portals Vells are often used by the city's holidaymakers.
---
Map of Portals Vells
Platja de Portals Vells I is the southern of the three beaches in Portals Vells. As you can see in the picture, the beach is divided in two. To the north is the natural beach Platja del Mago. Even further north is the small Platja del Rei.