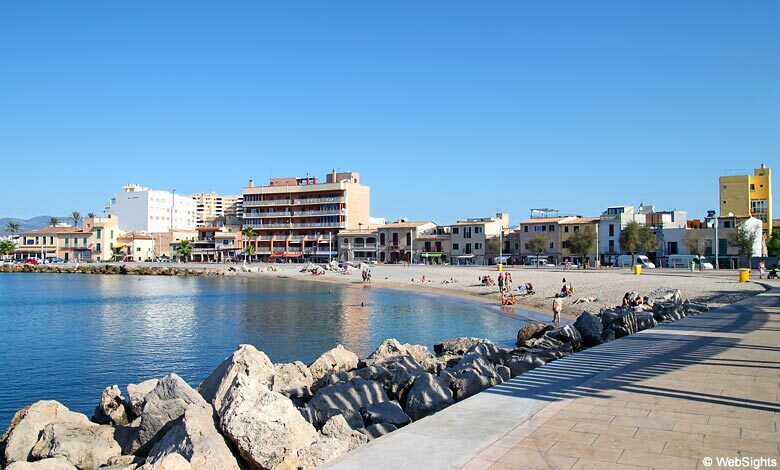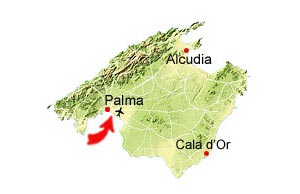 The Es Molinar quarter and the beach with the same name are located a few kilometres east of the Palma de Mallorca city centre. The relaxed atmosphere in Es Molinar is a huge contrast to the hectic city life in the capital.
The beach in general
The Es Molinar beach is located in a small bay between two marinas – however, these are not visible from the beach. The beach is approx. 80 metres long and covered with a mix of sand and gravel.
The water is shallow for the first few metres, but then it deepens rather abruptly. However, the beach is fairly protected against waves. There are no facilities at the beach, but right behind the beach, there are a few restaurants and shops.
Even though Es Molinar is located on the outskirts of the city Palma de Mallorca, there are surprisingly few people at the beach. So here you can really enjoy a trip to the beach in peaceful surroundings.
Child-friendliness
The beach is not very child-friendly as the water deepens rather abruptly. However, there is usually room to play at the beach.
Water sports activities
Es Molinar has no water sports activities.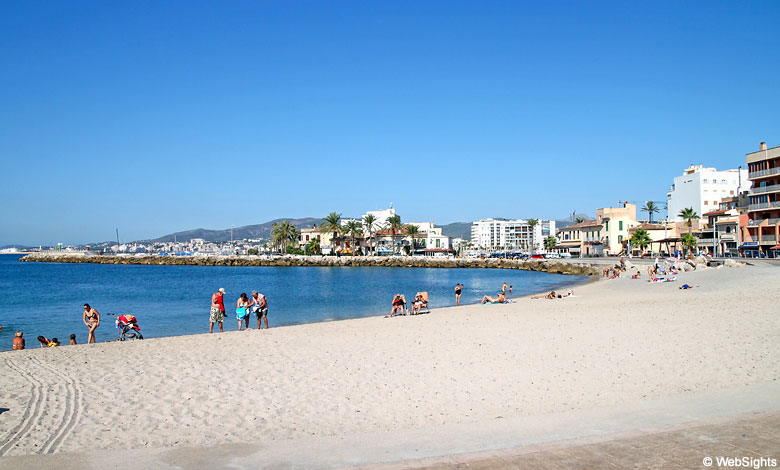 Beach restaurants
Behind the beach, there is a small square with some restaurants/cafés. You will find even more near the big harbour about 50-100 metres to the west.
Palma de Mallorca
Palma de Mallorca is a modern city with several charming squares (particularly Placa Major) and a lot of interesting and exclusive shops.
The city has many good restaurants, including many authentic tapas restaurants in the side streets. The biggest tourist attraction in Palma de Mallorca is the La Seu Cathedral.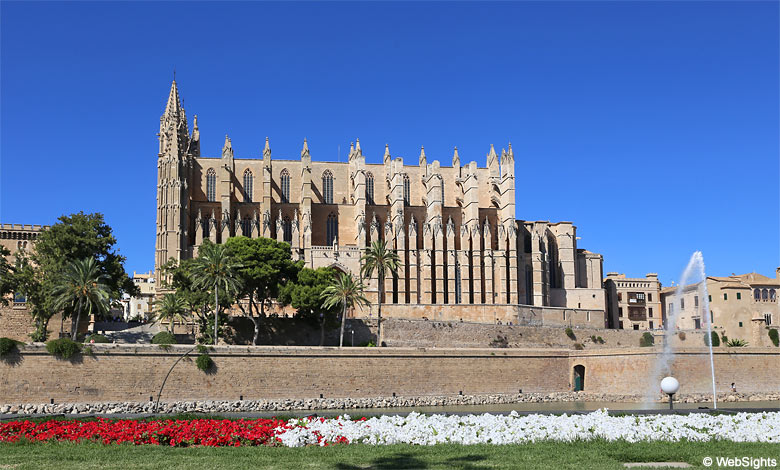 Es Molinar is a small and very quiet quarter on the outskirts of Palma de Mallorca. There are no hotels in this quarter, but a fine selection of small family-owned restaurants.
---
Es Molinar map
The map shows the curved beach in the middle of the photo. Towards the west, on the other side of the harbour, you'll find the more popular C'an Pere Antoni. To the east, there is a small marina.