Top 10 Mallorca restaurants
Best restaurants in Mallorca
Mallorca is known for its beautiful nature, lovely beaches, and its pleasant Mediterranean climate. Most visitors probably do not know it, but Mallorca also offers amazing culinary experiences. Close to 10 restaurants got awarded with a Michelin star, and many more restaurants are on the verge of joining the famous food guide.
The best restaurants are well spread throughout the island, from the big city of Palma de Mallorca to an idyllic castle hotel in the middle of the untouched Mallorcan nature. The prices also vary but are on a somewhat bit lower level than in Northern Europe. Remember to book a table well in advance, since there is a high demand for seats at these top restaurants.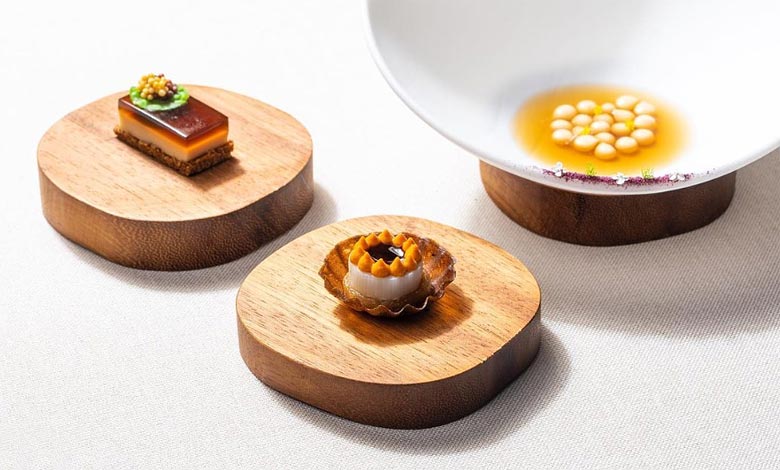 No. 1 VORO – website
Restaurant VORO opened in 2019 in the 5-star Hotel-Park Hyatt Mallorca (now Cap Vermell Grand Hotel), located in the town of Canyamel. Just after one year, executive chef Álvaro Salazar and VORO received a Michelin star. In 2021/2022 the restaurant received his second star. Álvaro Salazar himself describes his food "as a journey, a universe, which transcends borders, but never forgets the Mediterranean".
No. 2 Zaranda – website
Zaranda also belongs to the elite of Mallorca's gourmet restaurants, and previously had two Michelin stars. The restaurant is incredibly idyllic in a historic castle from the Renaissance, which also serves as a luxury hotel. Here, Fernando Pérez Arellano creates his creative dishes, inspired by the Mediterranean and North African cuisine. He previously had a Michelin-starred restaurant in Madrid before moving his restaurant to Mallorca in the small town of Es Capdellá 25 km west of Palma de Mallorca.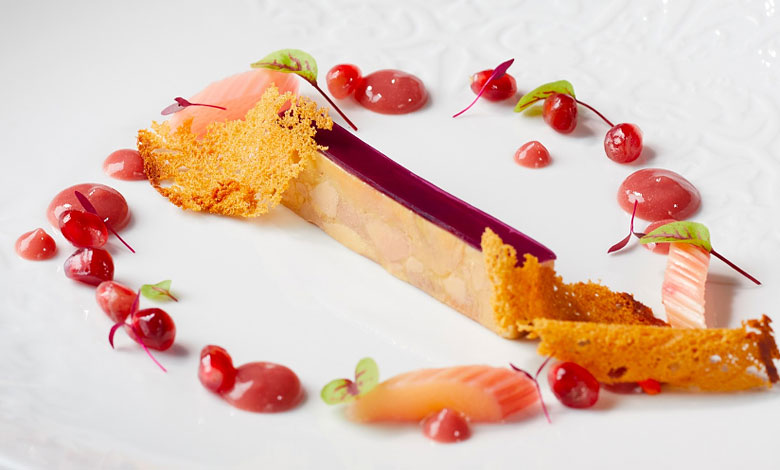 No. 3 Marc Fosh – website
The English star chef Marc Fosh opened his restaurant in the exclusive hotel Convent de la Missió in 2009. It is located in Palma de Mallorca's old town and was built in the 17th century to train missionaries. The food is inspired by Mediterranean cuisine and prepared at a high international level.
No. 4 Kairiku – website
Kairiku in the city of Campos is the best Japanese restaurant in Mallorca. It is located in a former wine cellar under the 5-star Hotel Sa Creu Nova Petit Palais. At Kairiku it is the chef who decides the menu (sushi, etc.), it is in the Japanese concept "omakase", which means "I leave it to you". There is only room for ten people sitting together at a large table.
No. 5 Andreu Genestra Restaurant – website
The restaurant Andreu Genestra is a real Mallorcan gem in Capdepera on the northeast coast. The head chef himself, is from Mallorca and the food is inspired by the traditional Mallorcan cuisine with lots of fish, seafood, and local vegetables. In addition, the restaurant has one of the island's most extensive wine list. It is possible to choose between 5, 8 or 10 courses.
No. 6 DaiCa – website
It is surprising that a small town like Llubi in the middle of Mallorca can offer such a great culinary experience as DaiCa. The two owners come from Mallorca and Catalonia, respectively, and this is also where the inspiration for their food is drawn. The food is on a high level and so are the aesthetic expressions! It is possible to spend the night in one of three small cozy rooms.
No. 7 Es Fum – website
Es Fum (The Smoke) is in southwest Mallorca in the town of Costa d'en Blanes. The restaurant is part of the luxury hotel St. Regis Mardavall, which goes hand in hand with the food, luxury chef Miguel Navarro presents at Es Fum. It is possible to choose between two gourmet menus of 6 and 8 courses.
No. 8 Maca de Castro – website
Maca de Castro is the only Michelin restaurant in Mallorca with a female executive chef. Among other things, she has been apprenticed to the legendary restaurant El Bulli and has had one of the coveted stars since 2012. An 11-course gourmet menu is available, which varies from day to day depending on the fresh ingredients available. Maca de Castro is in the resort town of Port d'Alcudia.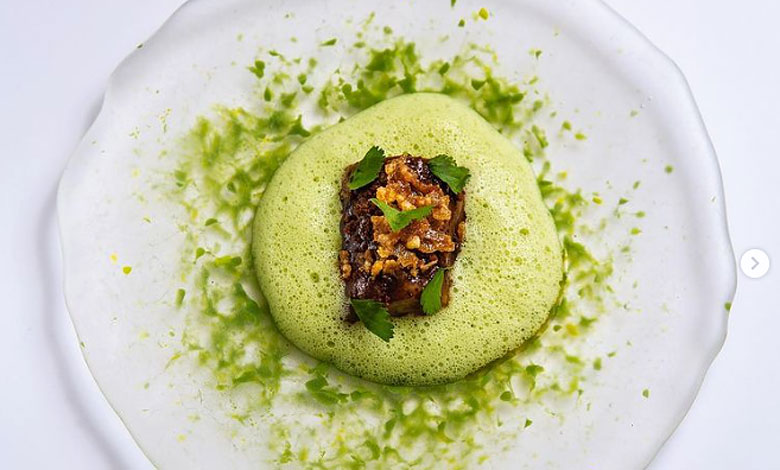 No. 9 Adriàn Quetglas – website
For several years the head chef Adriàn Quetglas worked at Marc Fosh (number three on this list) before opening a Spanish restaurant in Moscow in 2005. In 2015 he came back to Mallorca and the following year got the coveted star. His five-course menu changes weekly, and there is also a five-course lunch menu. The cuisine is internationally seasoned with a touch of Mediterranean.
No. 10 DINS Santi Taura – website
The DINS Santi Taura restaurant is in the hotel 'El Llorenç Parc de la Mar' a short walk away from Mallorca's famous cathedral, La Seu. Executive chef Santi Taura does his utmost to serve traditional Mallorcan dishes with a modern twist. He does this so excellent, that in 2021/2022 he was awarded a Michelin star.