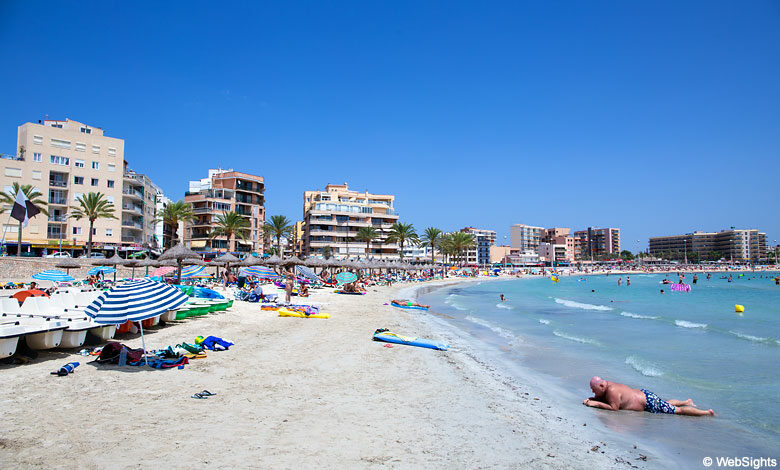 Ca'n Pastilla is located a little ways outside the capital of Palma de Mallorca. Although the town is located only a few kilometres from the airport, the flight traffic is not a significant nuisance.
One of the really good beachside hotels is JS Palma Stay, where you will be met with bright rooms, a beautiful restaurant, a real pool bar (in the pool), and free WiFi.
The beach in general
Playa Ca'n Pastilla lies in the middle of the bay by the name of Bahia de Palma. It makes up the first section of the 5-kilometre long sand beach than runs all the way from Ca'n Pastilla to S'Arenal.
The beach is at its widest at Ca'n Pastilla and covered entirely in fine, white sand. The water takes a while to deepen and the bay offers solid protection against waves.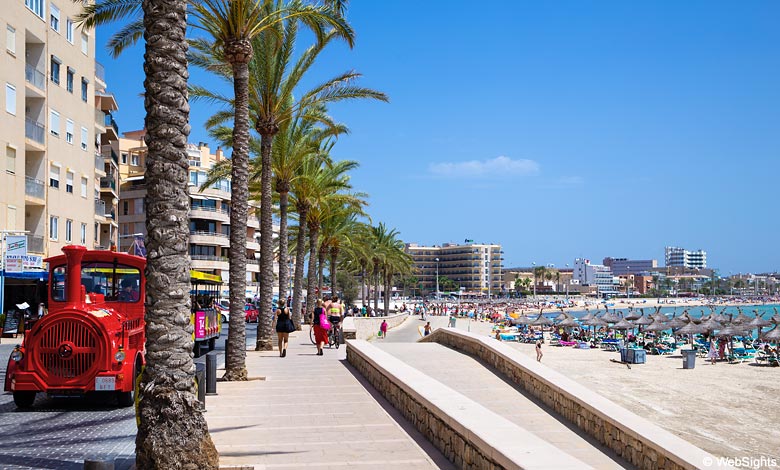 The beach has all the usual amenities, such as lifeguards, sun loungers, parasols, showers, and toilets. It is even equipped with a wide beachside promenade dotted with a number of shops, restaurants, etc.
You can park on the streets behind the beach and it is usually possible to find a spot within reasonable walking distance.
Child-friendliness
Playa Ca'n Pastilla is shallow and the width of the beach makes it perfectly suited for play and ball games. All in all, the beach is incredibly child-friendly.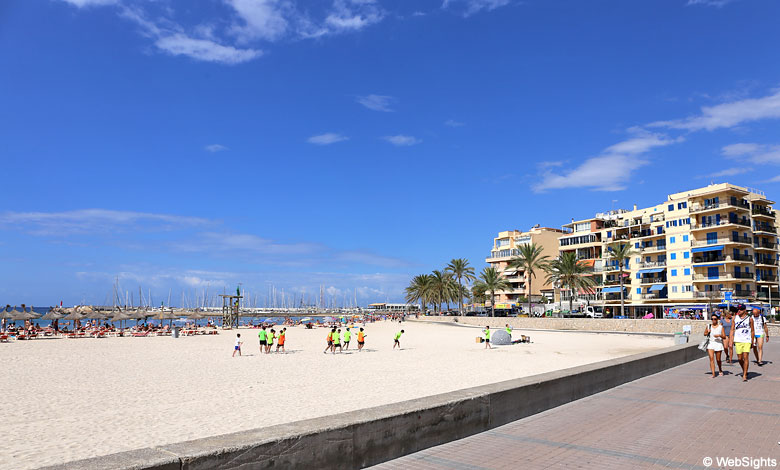 Water sports
You will find almost all water sports imaginable, including parasailing, banana boats, water skis, windsurfing, and jet skis.
Beachside restaurants
There is no shortage of beachside restaurants, cafés, and bars. In fact, the area is known for its 15 silver beach bars, known as Balnearios, which are spread out along the beachside promenade that joins Ca'n Pastilla to S'Arenal.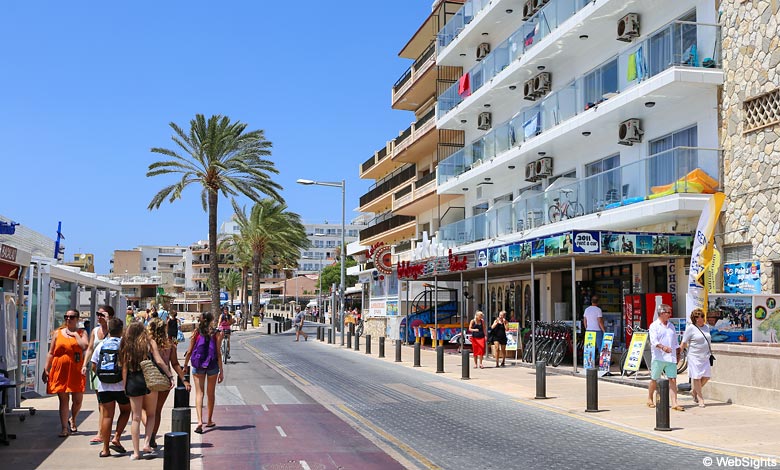 Ca'n Pastilla resort
The proximity of the town to Palma de Mallorca makes Ca'n Pastilla the ideal choice for tourists who want to combine their beachside holiday with a city break. Ca'n Pastilla is the perfect destination for a long weekend away without the kids.
Palma de Mallorca offers shopping opportunities, restaurants, and attractions galore. Adults travelling with children will especially be pleased to hear that the town is close to Aquapark El Arenal and Palma Aquarium.
---
Ca'n Pastilla map
The widest part of the beach is all the way up by the harbour. Towards the southeast, the beach turns into Playa de Palma before becoming Playa S'Arenal. Palma de Mallorca is located northwest of the beach.