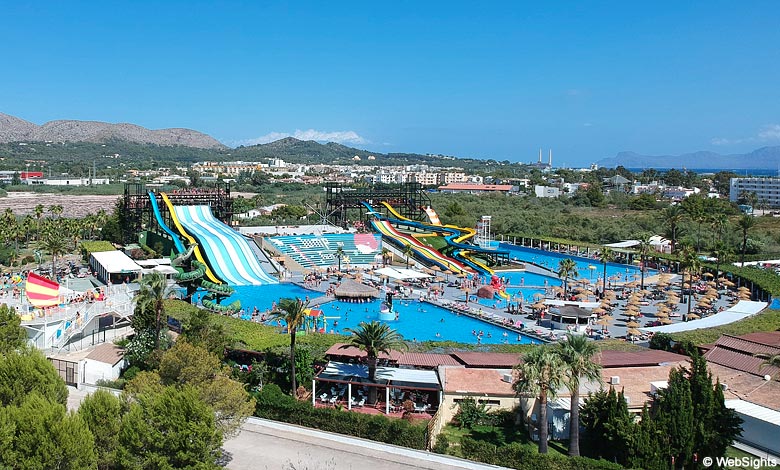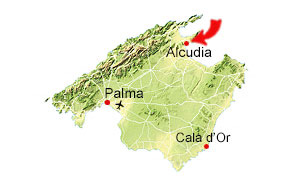 Hidropark is a popular water park on the outskirts of Playa d'Alcudia in northern Mallorca. Hidropark is fun for the whole family, but the activities are mostly for younger children.
The water slides are gathered into two pool areas with 6-7 water slides in each. On the way down the water slides, speed can get up, but except for the smallest children, everyone can enjoy the fun. On Slide Race and Soft Track, 4-5 people can race right next to each other. While the highest speed is reached on the two Kamikaze water slides.
The little ones, in turn, can try the water slides and other fun water activities in the areas minipark and Childrens World. There is also a park with a playground and a large bouncy castle. Here it is also possible to find some covered areas with shade.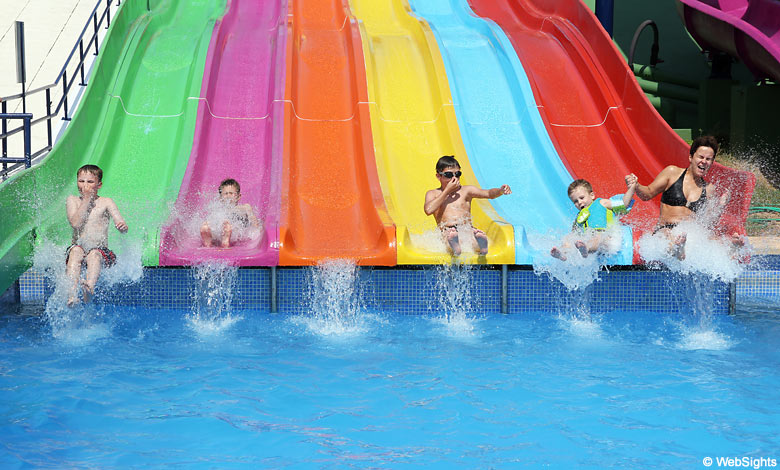 Once every hour the wave pool gets going, and then the big and small ones throw themselves around in the waves. Of course, under the supervision of lifeguards, same as everywhere else in the park. Other activities are water aerobics with an instructor, mini golf, a large game room with billiard, air hockey and many different arcade games.
Those who fancy longer, and wilder water slides can head to the south of Mallorca, where the two water parks Aqualand and Western Water Park are located. Both water parks are on an international level.
Access to Hidropark
It is easy to get to Hidropark. For those who come by car, there is a large parking lot, and otherwise a taxi from surrounding towns such as Puerto Pollensa, Playa de Muro and Ca'n Picafort does not ruin the holiday budget either. Many of the local buses stop at the bus stop "Magic" on Carretera d'Artà Street, from there it is easy to walk to Hidropark.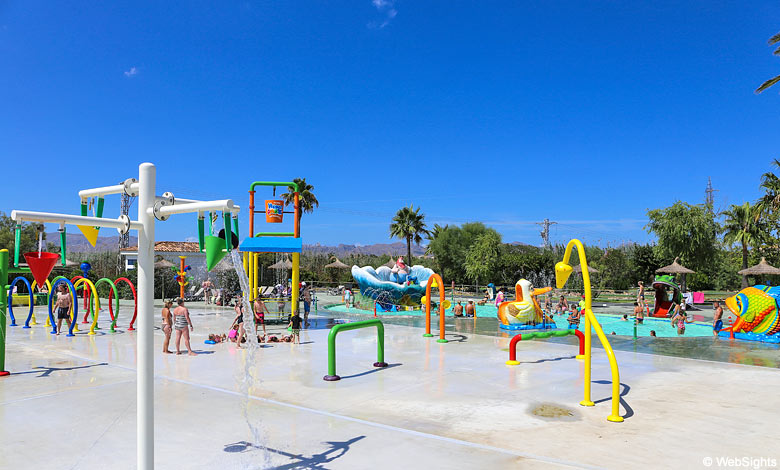 In 2023, the price at the entrance is €29.95 for adults (11-60 years), €21.95 for children (3-10 years) and €21.95 for seniors (60 years and above). If the tickets are purchased in advance on Hidropark's website, about 10% can be saved.
---
Watch our video from Hidropark – and follow our Youtube channel
---
Hidropark on the map
Hidropark is in the upper left corner of the map. The large and beautiful sandy beach of Port d'Alcudia can be found on its right.