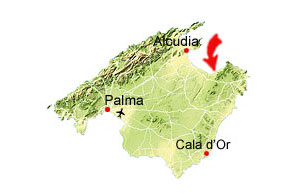 Colonia de Sant Pere is a small town in the north-eastern part of Mallorca. By car, the distance to the holiday resort Port d'Alcudia is 30 km, whereas the distance to the airport near Palma de Mallorca is 68 km.
The beach in general
The beach in Colonia de Sant Pere is 80 metres long and 20-40 metres wide. The beach is covered by golden sand mixed with gravel in a few places.
The water is relatively shallow and a breakwater protects against waves close to the beach. On the other side of the breakwater, however, there are often high waves, and a bit further to the north-east, the surfers are ready for a ride.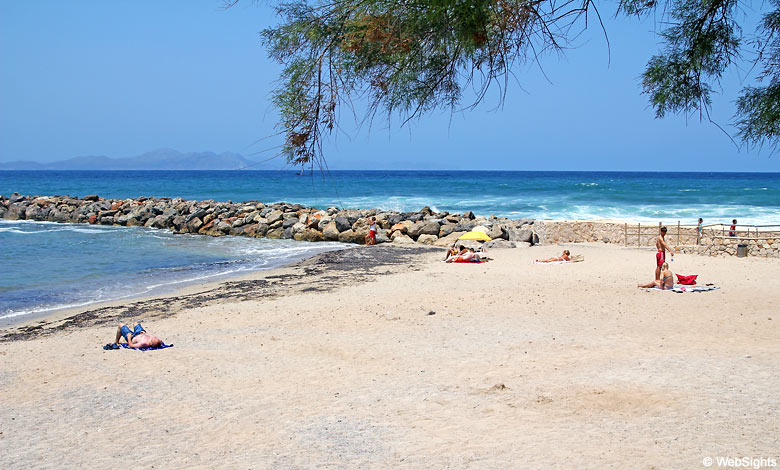 It is not possible to rent sun lounges and sunshades at the beach, but there is a shower. It is not a problem to find a parking space in the streets behind the beach.
Behind the beach, there is a lovely sea front, which is perfect for a stroll. It goes from the harbour in the south-western part to a small stone beach in the north-eastern part. Here you can enjoy the spectacular surfers.
Child-friendliness
The beach is child-friendly. The sand is good to play in and the water is relatively calm and shallow.
Water sports activities
None, but the area to the north-east is popular among surfers.
Beach restaurants
There are several nice restaurants by the sea front right behind the beach. Here it is possible to buy ice cream and drinks to bring to the beach.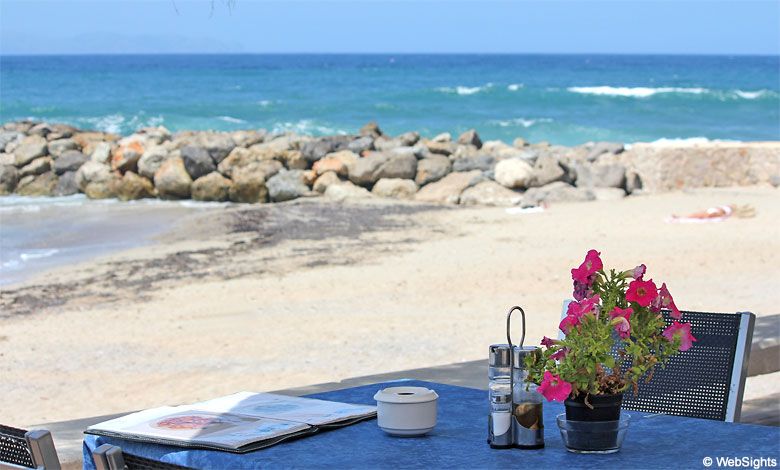 Colonia de Sant Pere
Colonia de Sant Pere dates all the way back to 1880. Despite its relatively long history, it has, however, not managed to grow bigger than the 500-600 residents, who live there permanently.
There are only a few hotels, but quite many holiday homes for rent. There is a reasonable selection of restaurants, most of them by the sea front. Colonia de Sant Pere has a relatively large harbour with a few fishing boats, but otherwise there are mainly yachts in the harbour.
---
Colonia de Sant Pere map
The map shows the small beach in front of the restaurants on the beach promenade. The harbor is situated to the southwest, while the surfers are found to the northeast by a small beach with pebbles.