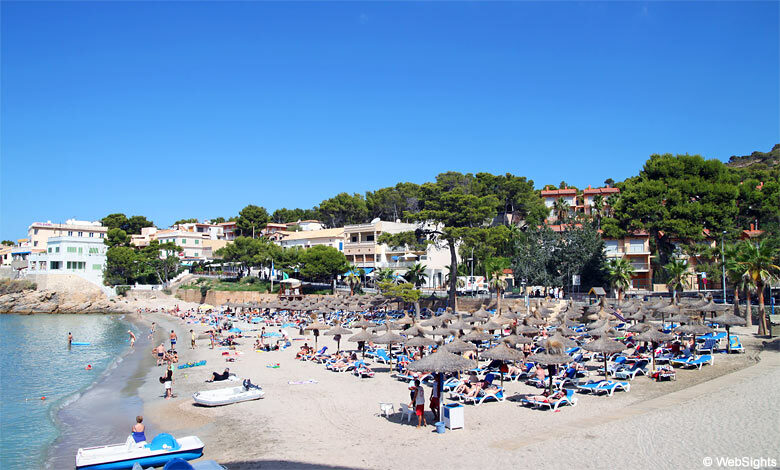 Sant Elm is a small resort on the west coast of Mallorca, that faces the small island Es Pantaleu and the larger island Sa Dragonera.
The drive to Sant Elm is through twisting roads in a scenic landscape. On the way to Sant Elm the charming little village of Andratx is worth a stop.
The beach i general
The 130 metres long beach in Sant Elm has two names: Platja de Sant Elm or Es Geperut.
The beach consists of two beaches. The larger one has fine grained sand, many sun loungers and a playground. Obviously the most crowded of the two beaches. The smaller beach has part sand and part gravel. There is a few sun loungers but this part of the beach is the quiet one.
The water is very clear at both beaches. Behind the larger beach you will find two parking areas. Parking in the closest one cost 3 Euro while parking is for free at the other one (200 metres from the beach).
Child-friendliness
The sea is fairly shallow and there is a playground behind the large beach. All in all a child-friendly beach.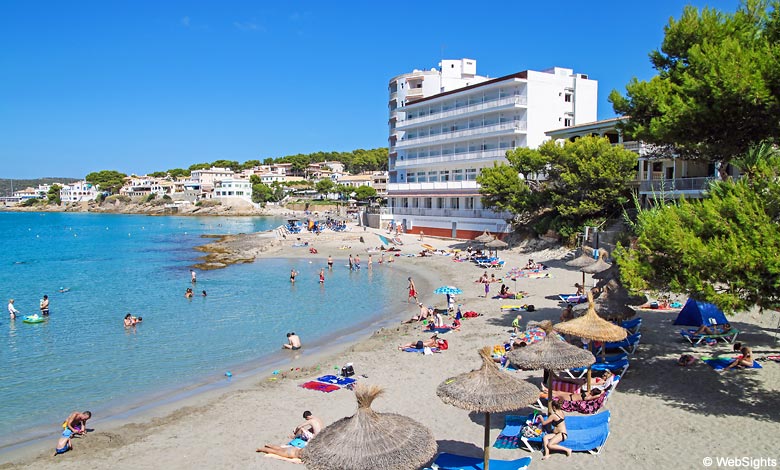 Water sports
Pedal boats for hire. The good swimmers can snorkel by the small island Es Pantaleu.
Beach restaurants
There is a restaurant in a hotel next to the beach. Additionally, you will find several restaurants/cafés in the pedestrian street very close to the beach.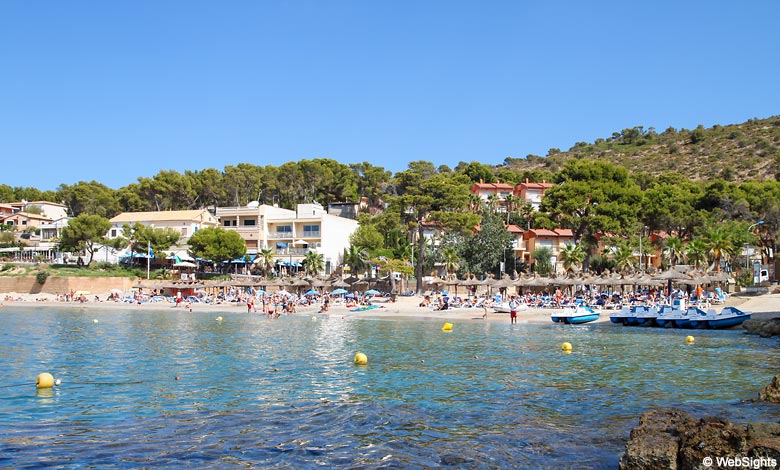 The resort Sant Elm
The former fishing village Sant Elm has only about 500 inhabitants. Tourism has become the main source of income but Sant Elm is still charming and quiet.
---
Sant Elm map
The two beaches, or in fact one beach (Platja de Sant Elm) divided in two. The island to the west is Es Pantaleu. By moving the map further to the west you will discover the larger island, Sa Dragonera. Port d'Andratx is to the southeast.