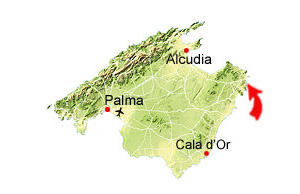 The resort town of Font de Sa Cala is located on the northeast coast of Mallorca, about three kilometres south of Cala Ratjada. It is one of the resorts furthest from Palma de Mallorca airport, but by car the 82 km are usually managed in just over an hour. That's how big Mallorca is.
The beach in general
The beach in Font de Sa Cala has been made bigger and better, so it is now a really nice beach with fine light sand.
It is still located inside a small bay between low cliffs and pine trees. Although the beach is only 100 meters long and 60 meters wide, there is almost always plenty of space. During the high season, the beach is supervised by lifeguards.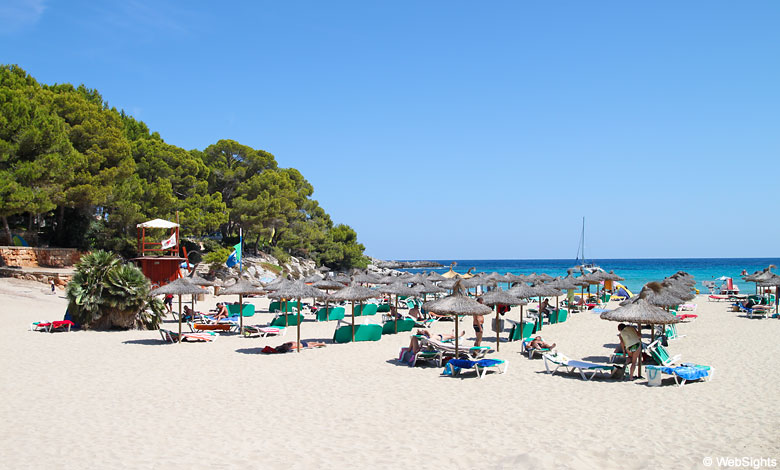 There are of course rental options for sunbeds and umbrellas, as well as showers and toilets. There is also a free parking lot near the beach.
Child friendliness
The beach is relatively shallow and there is always plenty of space to play on the beach. So, a nice beach for families with children.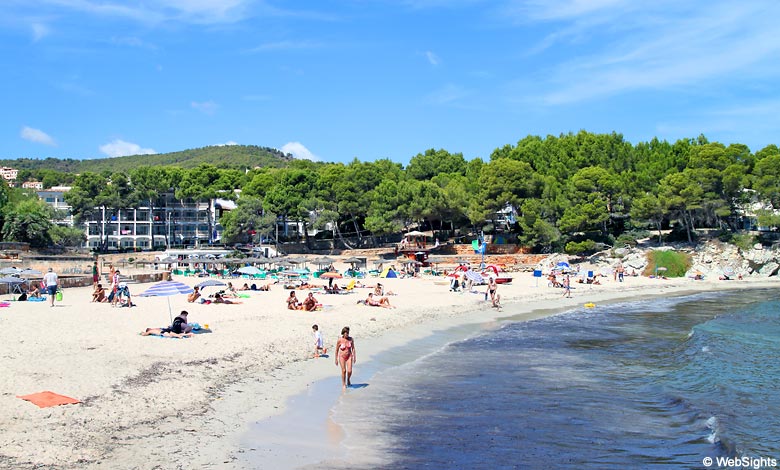 Water sports
There is a rental of pedalos on the beach, and there is a diving center close by. They rent out equipment and arrange diving trips for both beginners and intermediates.
Restaurants by the beach
There is a nice café/restaurant on the beach. It also serves well as a beach bar- if cold refreshments are what you are looking for during the day.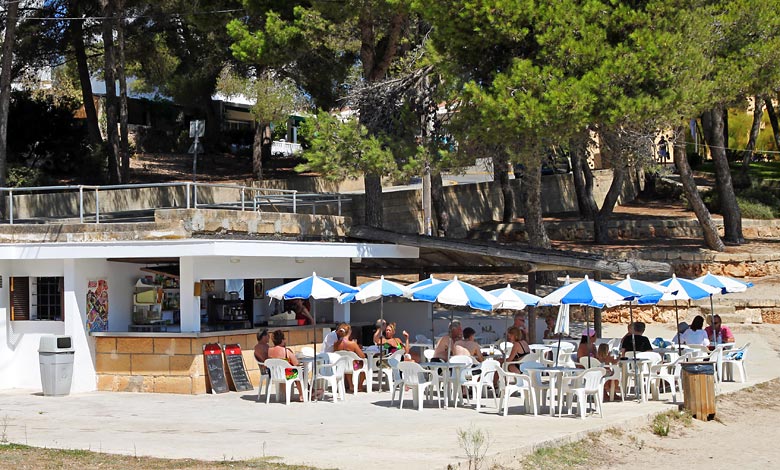 The resort of Font de Sa Cala
Font de Sa Cala is a small and quiet vacation village with a few major hotels and many private vacation homes. A little above the city are some exclusive houses with great views of the bay and the ocean.
The city is ideal for those who want a quiet vacation, and there are a few good golf courses nearby. According to tripadvisor users, the best hotel in Font de Sa Cala is the 4-star family hotel Iberostar Pinos Park.
---
Map of Font de Sa Cala
The map shows the beach, located incredibly beautifully and well protected inside a bay. North of Font de Sa Cala is Cala Ratjada, while the nearest town to the south is Canyamel.