Beaches in the north of Mallorca
The north coast of Mallorca offers very varied natural settings. Here you will both find flat farmland, preserved wetlands and high mountains. Not to mention the many lovely beaches.
Without a doubt, the most popular holiday resort on the north coast is Port d'Alcudia, which is a family favourite due to its very child-friendly beach and wealth of activities. People, who prefer a quieter holiday, go to the nearby town Puerto Pollensa (photo below), which also has a child-friendly beach.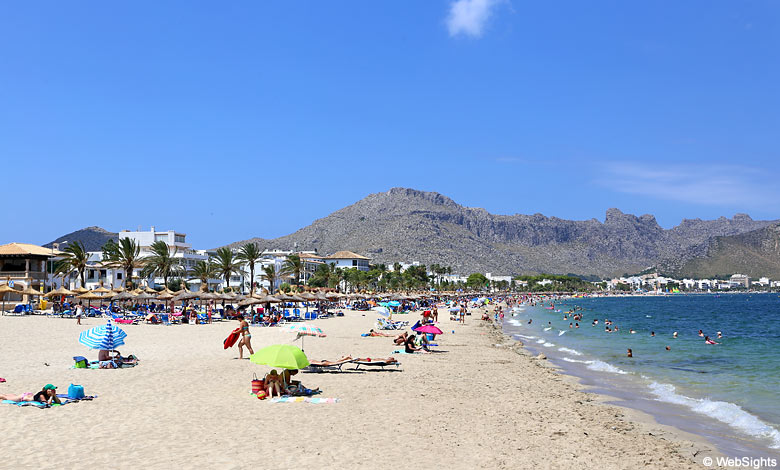 The predominant mountain range in Mallorca is Serra de Tramuntana, which stretches over the entire north-western part of the island. The highest mountaintop is Puig Major, which is located 10 km east of Port de Sóller. The mountain view can also be enjoyed from the beach Cala Tuent (photo).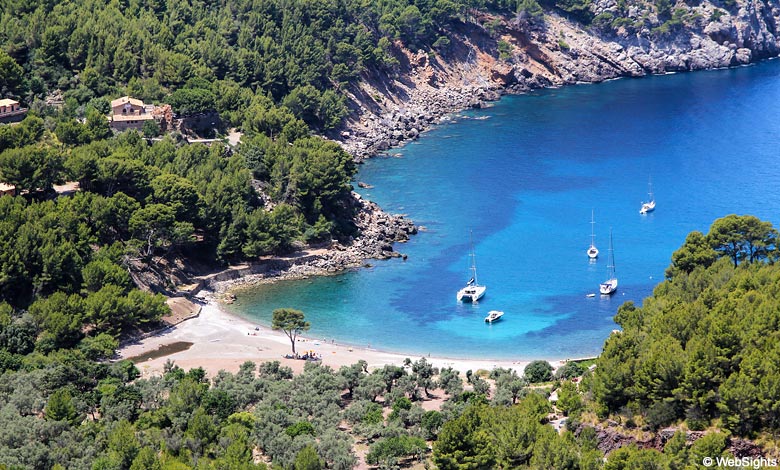 The mountain range goes all the way out to the beautiful peninsula, Formentor. Here you will find many lovely vista points, the most popular being Cap de Formentor at the tip of the peninsula. Formentor also has several natural beaches, where Cala Formentor is the most popular one.
The northern part of Mallorca is also home of the town that historians believe to be the oldest town on the island. Naturally, the town in question is the original Alcudia. Behind the restored town walls, there is a labyrinth of narrow streets with charming restaurants and interesting tourist shops. Particularly on the market days on Tuesdays and Sundays, there may be many tourists during the high season, and then the historical town Pollensa would be a good alternative.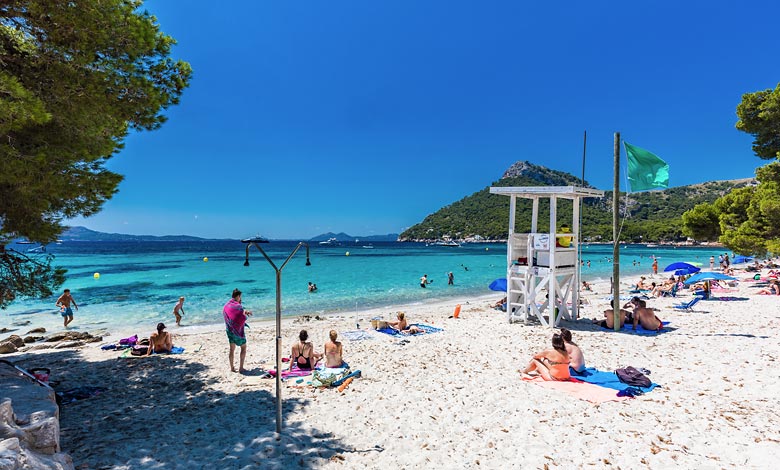 The combination of flat roads and mountain roads has made this part of Mallorca very popular among cyclists. This includes both amateurs and professional cycling teams, which often use this area for training sessions before the cycling season really starts. Some hotels have even specialised in cycling tourism.
Click on the beaches in the menu and start exploring Mallorca.
---
Mallorca north map