Platja Ciutat Jardí is located five kilometers east of Palma de Mallorca's center. The beach is officially located inside the city, however, it's much easier to walk to Ca'n Pere Antoni, if you choose to walk on foot from the center.
The beach in general
Ciutat Jardí is a wonderful beach, and nothing less than 450 meters long, while quite wide at the same time. Especially Palma de Mallorca's own inhabitants enjoy the surroundings, but a few tourists also find their way to the beach.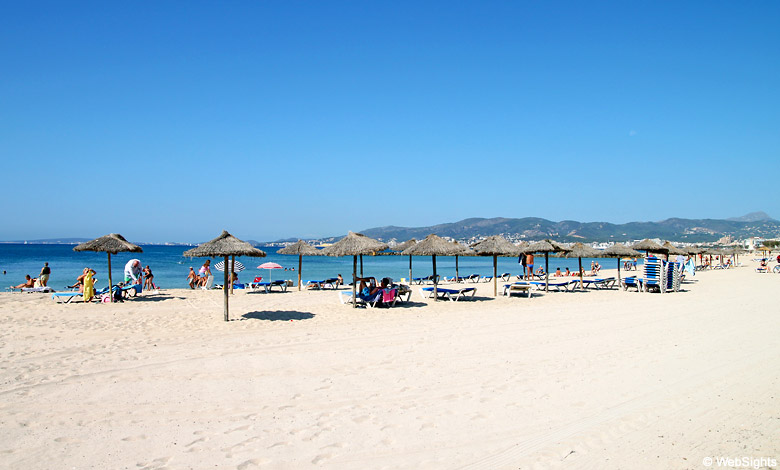 The sand is light and delicate, and the water only becomes deep once you go far out. Behind the beach you'll find a beautiful, wide beach promenade with tall palm trees. Why not go for a walk, buy a delicious ice cream, and then go to the marina Es Porixol?
There are both toilets and showers at Ciutat Jardí, as well as several locations with sunbeds. Parking is in the streets behind the beach and there are usually parking spaces for everyone.
Child friendly
A large beach with delicate sand, non-deep water and a huge playground. It does not get more child-friendly than that.
Water Sports
There are no water sports at Ciutat Jardí.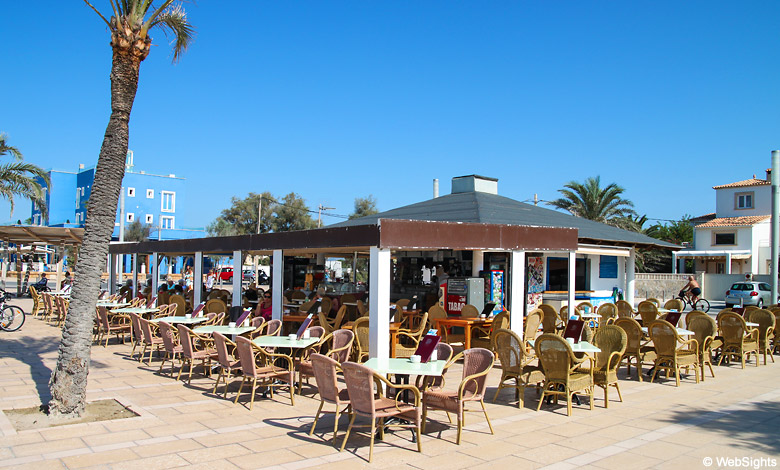 Restaurants by the beach
There are two restaurants/cafés just behind the beach, called: Cafeteria el Uno and Cafeteria el Dos. A few meters further down the road lies La Boutique Del Gelato, which serves delicious ice cream.
Palma de Mallorca city
Palma de Mallorca is a modern city with good shopping opportunities, like in the streets of La Rambla and Avenida de Jaime III. There are many attractions in the area, for instance the main square Placa Major. There is a countless number of restaurants serving food from every continent. Of course, there are many tapas restaurants as well. It is very recommendable to try some of the restaurants on the side streets.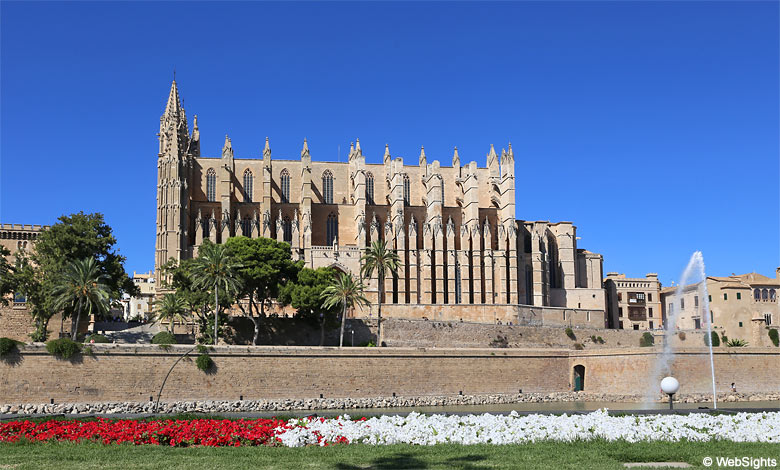 Palma de Mallorca's main attraction is the La Seu Cathedral. Behind La Seu lies the well-known old town with narrow streets and beautiful buildings.
---
Platja Ciutat Jardí Map
Ciutat Jardí is placed right in the middle of the map. The center of Palma de Mallorca is to the northwest. To the southeast lies Playa de Palma with the two popular resorts Ca'n Pastilla and s'Arenal.